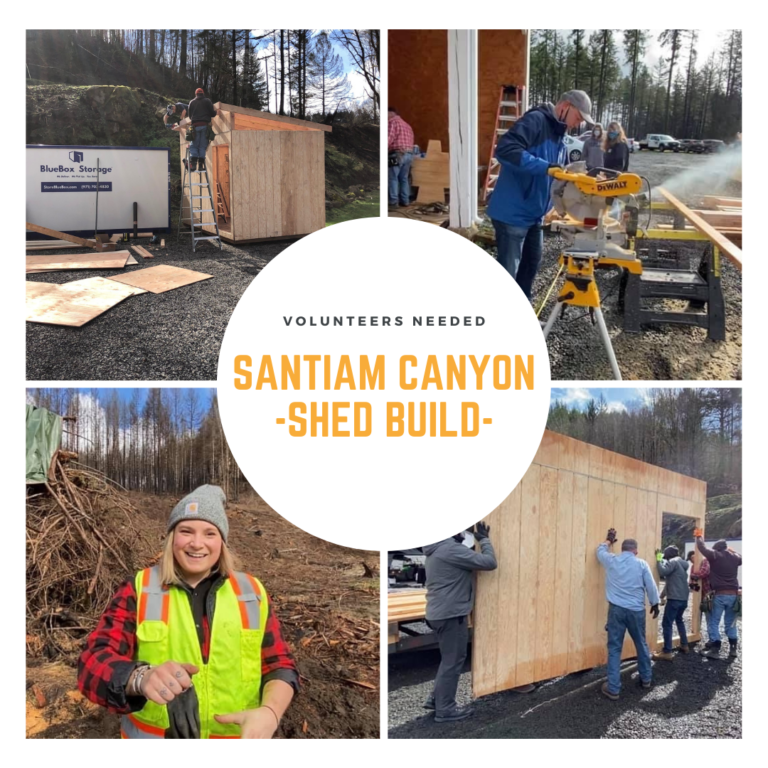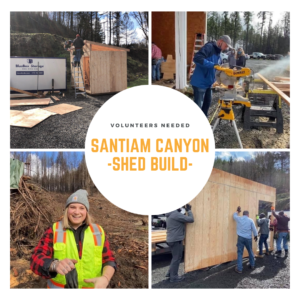 In September of 2020, the Beachie Creek fire devastated the Santiam region, severely affecting the cities of Detroit, Gates, Mill City, and Sweet Home. Many people lost their homes and belongings, and many nearly lost their lives. In the wake of this tragic event, people in the surrounding areas wanted to do something to help those who had lost everything.
Their efforts coordinating with suppliers and volunteers led to the formation of a project known as the Santiam Shed Build. As part of the project, suppliers and community volunteers came together to build sheds for those affected by the Beachie Creek Fire. These sheds provide families a place to store their belongings while they begin to rebuild their homes.
Several councils and committees within the Oregon-Columbia Chapter of AGC donated money and gathered volunteers to help build these sheds. The Professional and Industry Associates Council and the Construction Leadership Council both donated $1,400 each, totaling $2,800, in addition to the volunteer hours that people from those committees and councils have contributed to this project. The chapter foundation has donated $4,000 to the Salem Chapter of the National Association of Women in Construction (NAWIC), and another $50,000 to various high school CTE spring and summer classes to build the sheds. The chapter also raised over $20,000 through the Dessert Dash fundraiser during the summer convention's keynote luncheon. Additionally, there have been approximately 3,000 volunteer work hours contributed towards the project by both community and AGC members.
The project and shed-building efforts continue: the project's current goal is to build 300, and so far they have completed and delivered 45.
To get involved in this endeavor, contact Juli Foscoli of South Town Glass, 971-701-6631.