Participating on a committee helps build strong relationships with highly motivated industry peers, it can further your professional and personal growth, it provides ways to give back to your community, it contributes to the future success of AGC, and it can also be fun!
Area Councils: AGC's area councils provide an important local perspective that guides the development of the chapter's services and initiatives and connects the region's contractors.
Board of Directors: The board of directors is comprised of elected, appointed, and designated members representing all segments of the chapter's membership. Directors serve a one-year term but may be re-elected for subsequent terms. Elected directors are nominated each year by the Nominating Committee and must be principals, officers, or employees of general contractor members.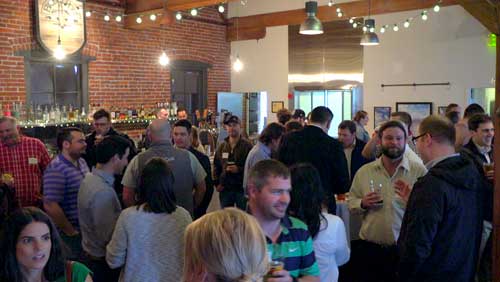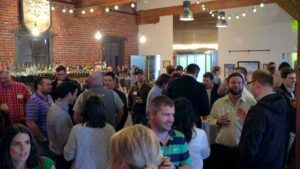 Construction Leadership Council: The Construction Leadership Council (CLC) is a conduit for participants to network, exchange ideas about work and the industry, serve local communities, continue professional development, and develop leadership skills. View the charter.
Construction Workforce Coalition: The Construction Workforce Coalition is led by AGC but composed of a variety of construction workforce development partners from across the state. The coalition's goal is to develop initiatives that seek to address deficiencies within the construction training continuum. It is open to both AGC members and non-members. View the charter.
Diversity, Equity, and Inclusion (DEI) Council: Created to establish and maintain a culture that welcomes all people through a more diverse, equitable, and inclusive construction industry. It aims to guide the integration of DEI into the work of the chapter, and to create an inclusive, equitable, culturally competent, and supportive environment where all members of the community are and feel welcomed in the commercial construction industry. View the charter.
Highway/Heavy/Utility Contractors Council: This council promotes the civil sector of the construction industry, and specifically works with the Oregon Department of Transportation (ODOT). View the charter.
Legal Operating Committee: This committee is open to representatives from member law firms only. Committee members meet as needed, and committee members may also be asked to provide limited response to member questions.
Legislative Forum: The forum is open to any AGC member interested in participating in the shaping of the chapter's core policies
Participants include representation across all contractor sectors and industry associates. View the charter.
Professional and Industry Associates Council: This council is comprised of member firms that provide goods and/or services to the construction industry, such as lawyers, accountants, equipment rental companies, and insurance agents. Council activities include planning and hosting educational and networking events. View the charter.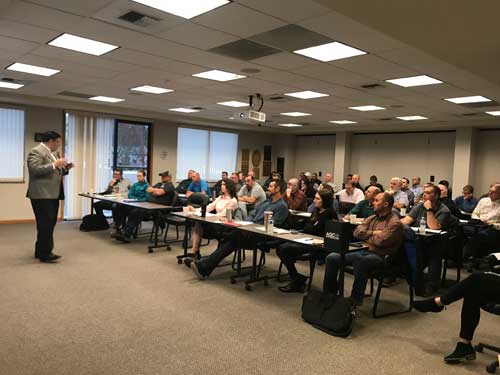 Safety and Health Council: Members of this council share ideas, provide educational opportunities, and discuss problems affecting the safety and well-being of employees throughout the industry. The council regularly interacts with OR-OSHA and Washington DOSH on construction-specific issues and provides resources to promote a safety and health culture within the construction community. View the charter.
Specialty Contractors Council: The purpose of the council is to offer opportunities for specialty and general contractors and associate members to connect. We are committed to helping our specialty contractor members grow in their success by opening a path for communication, relationships and problem solving. View the charter.
Union Contractor Goup: This council is an important resource during negotiations of all labor agreements with the five construction crafts with which AGC contracts: carpenters, cement masons, laborers, operating engineers, and teamsters. The council is also devoted to creating a positive, businesslike partnership with not only trade unions, but also with other entities involved with the construction industry that impact the signatory contractor members of AGC.  
Workers' Compensation Negotiating Committee: This committee is open to participating members of the AGC/SAIF Workers' Comp Retro Program who are interested in helping select appropriate plan factors, understanding program design and impact, monitoring plan performance, and helping to shape marketing and communication strategies.
Workforce and Professional Development Committee: This committee exercises program and fiscal oversight of the chapter's workforce and professional development strategic objectives. Members of the committee discuss and review various education programs, industry recruitment and outreach efforts, and public relations messages that specifically target the construction workforce. Committee members also review and recommend funding for the chapter's workforce grant program. View the charter.
Interested in Joining a Committee?
Experience the many benefits of membership with AGC…contact us today!