The Biggest Event of the Year!
We are thrilled to announce an amazing opportunity for our members. At the 2023 Summer Convention in Sunriver, Oregon we will have a moderated Q&A with Mike Rowe! This is set to be the biggest and best Summer Convention to-date.
You can learn more below, but we highly recommend registering today. Registration will be open to non-members beginning June 14, and with limited seating we expect it to sell out quickly.
The Summer Convention has a full slate of activities to bring together chapter leaders, owners, project managers, and industry associate members. Join us for this dynamic multi-day event with:
Moderated Q&A with Mike Rowe
Golf Tournament featuring comedians Country Club Adjacent (separate registration required)
National speakers
Educational breakout sessions
Fun family activities
Networking
Evening entertainment
Whether you and your staff join us to earn CEUs for the Construction Contractors Board, to network, or hear Mike Rowe, it's going to be a rewarding and fun time you don't want to miss.
MODERATED Q&A WITH MIKE ROWE
Mike Rowe is a writer, narrator, producer, recording artist, Emmy-Award winning TV Host, New York Times Best Selling author, and the CEO of the mikeroweWORKS Foundation. As the creator and host of Dirty Jobs, Mike is best-known as "the dirtiest man on TV." In his role as a perpetual apprentice, Mike has highlighted hundreds of workers in dozens of essential industries. His foundation has awarded over six million dollars in work ethic scholarships to nearly 1,500 men and women, and his commitment to reinvigorate the skilled trades is unrivaled.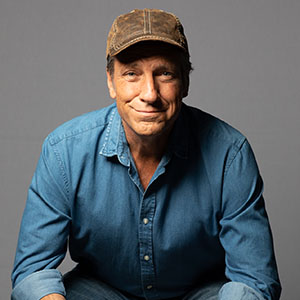 Country Club Adjacent are four stand-up comedians who have built one of the largest online communities through satire, comedy, and their viral Back Off Challenge. They have worked with everyone from former presidents to celebrities, to top professional golfers. We're pleased to welcome them to our Summer Scramble. Even if you're not playing in the tournament, you can still see them in action at the Golf Awards Press Conference during the Mixology Monday Reception. The tournament requires a separate registration from the convention, and non-members are welcome to play.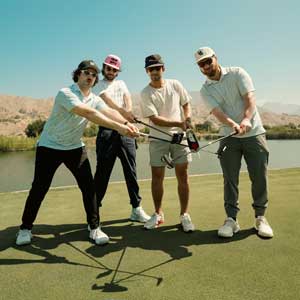 Additional Convention Information
Full Member Registration

$700

Guest Registration

$200

Non-Member Full Registration (after 6/14)

$1,200
Registration Information
Full Registration
Includes golf press conference and awards, Mixology Monday Reception, and all meals and breakout sessions and keynotes, including Mike Rowe's moderated Q&A session on Tuesday (credentials will be required to attend this session).
Members only until after 6/14
Guest Registration
Includes Mixology Monday Reception, guest activity (registration required), and Mike Rowe's moderated Q&A session and dinner on Tuesday (credentials will be required to attend this session).
Must be attached to a Full Registration and not attending the conference for business purposes.
Limited capacity of 350 individuals.
Summer Scramble Golf Tournament registration is separate. Click here for golf registration.
Put yourself in front of our membership during the biggest event of the year! Chapter leaders, managers, general and specialty contractors, and professional and industry associates cannot wait to see you.
Please contact Viktoria Schulz if you have questions.
Emma Chinh-Ngo, Member Development and Engagement Administrative Assistant
Experience the many benefits of membership with AGC…contact us today!