Become a Member: Associates
Your industry connection starts here.
AGC provides opportunities for associate members to build business relationships, market their product or service, and make connections with industry colleagues. The AGC membership calendar runs from July 1 to June 30 of the subsequent year, and dues are prorated based on the month of the start of membership.
AGC defines industry associates as manufacturers or suppliers of construction related products or equipment.
| Number of Employees | Dues |
| --- | --- |
| 1–20 | $1,480 |
| 21–50 | $1,700 |
| 51 or more | $2,820 |
Professional Associate Dues
AGC defines professional associates as companies providing professional services to the construction industry such as attorneys/law firms, CPAs, insurance companies/agents, etc.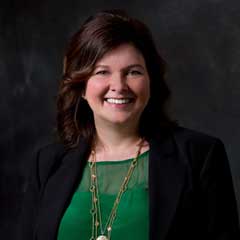 "As an associate member, most join for the networking opportunities. And that's true – but with AGC I've received so much more. I've made friends, I've learned, I've taught, I've attended fabulous parties, and – yes – I have gotten new business and been blessed to reconnect with past clients. Thanks AGC for building and supporting these connections."
— Angie Otto, Ball Janik LLP
Experience the Many Benefits of an AGC Membership and Join today.
Please complete this short form to request a membership application.