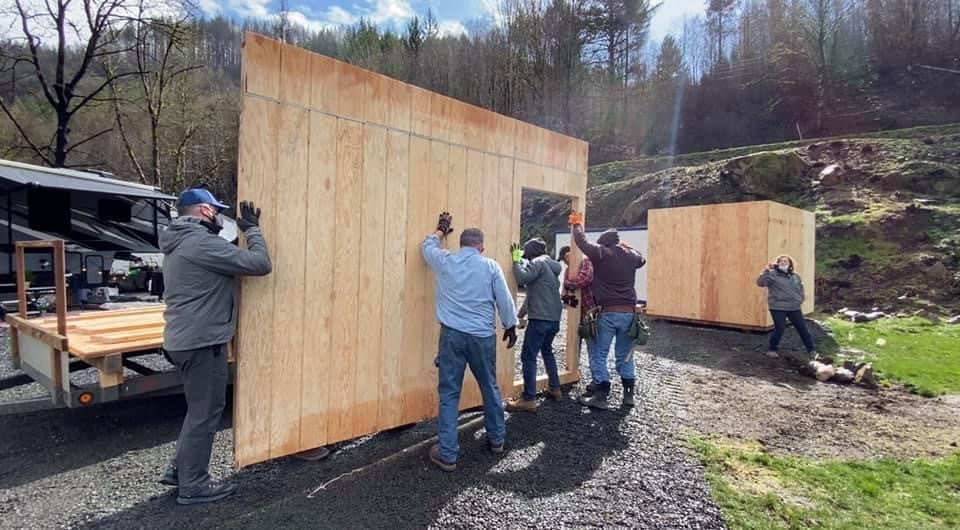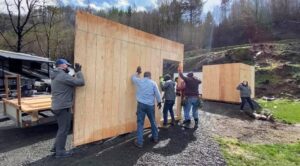 On Saturday, April 9, some of AGC's Construction Leadership Council (CLC) and Professional and Industry Associates Council gathered to continue their efforts to help rebuild a community that was decimated by wildfires. Bill Smith (Parker, Smith & Feek) has helped spearhead these efforts in the Santiam Canyon where the Shed Build Project is happening. Other AGC members have contributed in ways of volunteering and contributions.
Together, we strengthen our community, improve lives, and shape future generations. As we reflect on the commitment our members have shown to our region, we can truly say #AGCBuildsTheBest. For the next 100 years, we look forward to continuing to leave our mark on this great state. #Happy100AGC
Check out the local news that further highlighted the volunteers:
Get Involved:
May 26 is the last day to build as the lead team has other obligations over the summer. PLEASE come lend a hand, help fill all the available volunteer slots. Click here to see available dates and times. If you cannot volunteer, please spread the word. Click here for information to pass along to future volunteers (your friends, family, and coworkers!).
Contact Juli Foscoli for more information, 503-508-1127.