October 13, 2021
Hosted by AGC of St. Louis, St. Louis, Missouri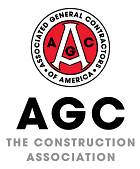 AGC of America's inaugural National Construction Industry Workforce Summit is designed to bring together leaders in the construction and workforce development community to focus on establishing solutions to chronic worker shortages in the industry. During this day-long summit, construction and workforce development professionals will learn about successful programs that are helping recruit, develop and retain high-quality construction professionals. Attendees will work together to address specific workforce challenges, like crafting a message for caregivers that construction careers are the right choice for their children and attracting more women into the industry. The goals of the summit are to identify a more consistent approach that industry should take to improve the workforce pipeline, leverage existing strategies proven successful, and make connections that provide support and resources to attendees to continue addressing workforce development issues long after the summit ends.
Who Should Attend:
General and specialty contractor staff involved in workforce development; construction industry association leaders and other professionals involved in workforce; construction educators.
Why Attend:
The inaugural National Construction Industry Workforce Summit offers a unique opportunity to learn about successful workforce development efforts, network with contractors, association leaders and educators who are involved in workforce development and help develop new nationwide solutions to chronic construction labor shortages.
Summit Goals:
The goal of the summit is to bring together a broad cross-section of professionals who are involved in construction workforce development. Once assembled, these professionals will share details about successful workforce development approaches, craft solutions to workforce development challenges, and identify ways to create a more coordinated and effective nationwide approach to workforce development.
Cost: $150 members, $150 non members