The construction industry is booming, yet nearly 90 percent of contractors in Oregon and SW Washington report difficulty filling some or all their skilled worker positions. It's up to us, the industry, to change that number and create a steady, motivated skilled workforce pipeline. Together, we are going to change hearts and minds, reframe how the next generation sees our industry, and invest in the future construction workforce.
The transformation starts today with the new and improved Build Oregon – the ultimate hub for resources and information to inspire the next generation of construction workers. It's a connecting point for job seekers, educators, parents, mentors and more. This initiative is part of a long-term investment led by AGC's workforce development committee.
Informed by extensive research and industry input, the campaign seeks to build a trusted, engaged relationship with the next generation in Oregon and SW Washington to consider a career in the skilled trades. We'll accomplish this by shaping positive perceptions of the construction industry, informing young people and their influencers about the rewarding career opportunities in construction, and connecting them to local training programs.
So, what's new? Just about everything, from refreshed branding that speaks to young people to a simplified website and authentic, fun and engaging content. We'll also reach young people on their chosen platforms with targeted digital advertising campaign, influencer partnerships and more. By meeting the next generation where they are at, Build Oregon will help create a steady pipeline of motivated and skilled workers for the construction industry.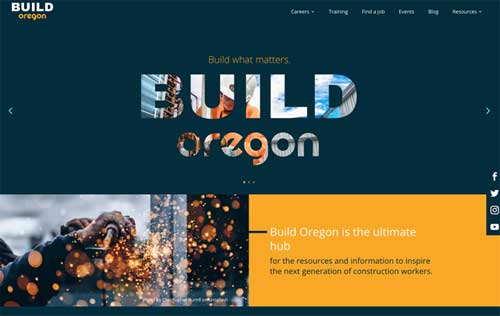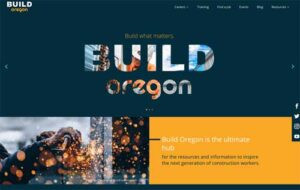 Our membership is the most important part. You can help support Build Oregon by sharing its social media content on your channels, alerting us about exciting projects or events, and ultimately being brand advocates. We all know the value a career in the construction industry brings, now we're excited to show the next generation.
"Workforce development is not only critical for our industry but for the future of our state. Build Oregon is the key to changing the perception around a career in construction and appeal to the next generation of leaders. Alongside our members and partners, we're eager to shape the future of construction," said Mike Salsgiver, executive director of AGC Oregon and SW Washington.