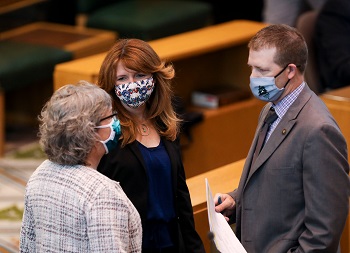 The 2021 Legislative Session will be remembered for a long list of firsts.
The Capitol was closed the entire session to the public and AGC's lobbying team.
For the first time in Oregon's history a State Representative was expelled and removed from office adding to a highly contentious environment.
A recent record-breaking number of more than 4,000 new laws were proposed.
The legislature had available unlimited revenues likely setting up a future appetite for new taxes to maintain the increased state spending going forward.
In the face of all these dynamics, AGC's lobbying team adapted and went to work pushing back and defeating many bad ideas and where possible advancing our industry's core interests including unprecedented investments in Capitol construction projects and jump starting transportation tolling.
View the 2021 Legislative Session Report
AGC's Legislative Forum Team