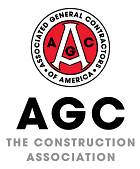 October 5–November 4, 1–5 pm
Virtual Course
This construction-specific training curriculum is developed, updated, and field-tested by and for contractors. The five-unit program covers the essentials of project management for emerging project managers and provides a solid foundation for long-term career development, taking participants through the management of the entire lifecycle of a construction project.
AGC of California in cooperation with AGC of Alaska and Oregon-Columbia Chapters is hosting the AGC of America program, Project Manager Development Program (PMDP), with Procore.
The course covers the following:
Unit 1: Introduction to Project Management
Unit 2: Initiating and Planning, Part 1
Unit 3: Initiating and Planning, Part 2
Unit 4: Executing; Unit 5: Monitoring and Controlling, and Project Closeout.
Cost: $1,045 for AGC members, $1,445 for non-members. Fee does NOT include the five textbooks at $50 each in digital format.
Please use the special code AGCOR. 
Contact: Kendra Bilo, AGC of California, BiloK@agc-ca.org or 916-345-6948.