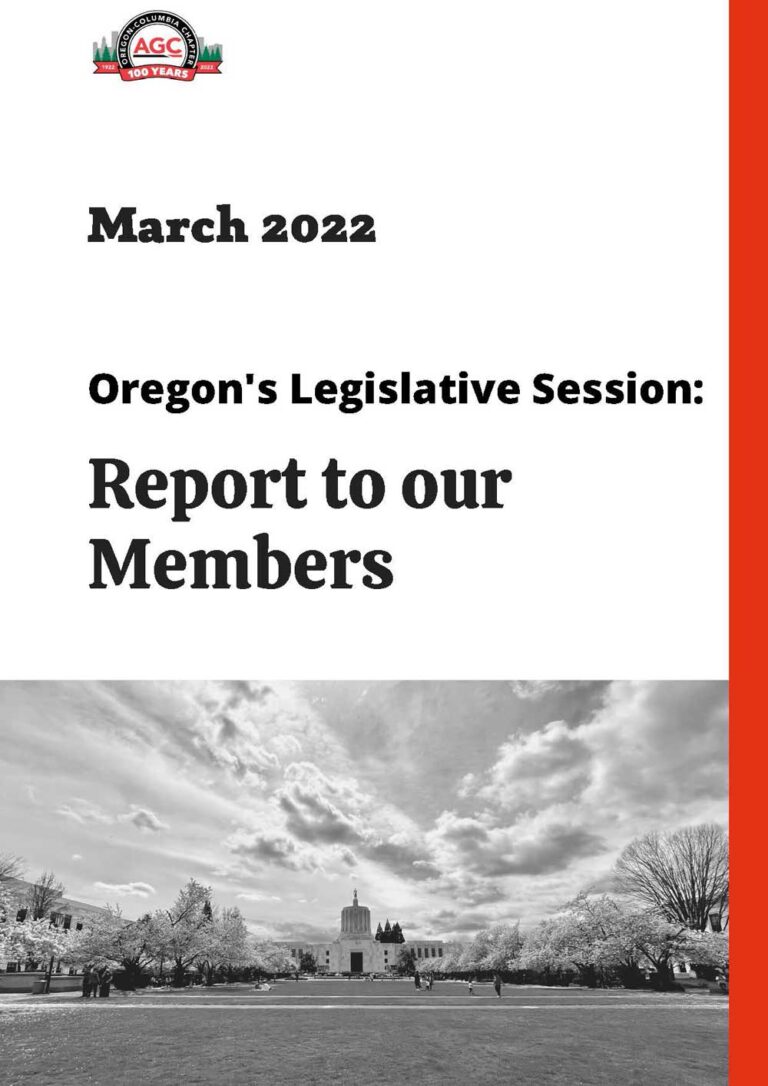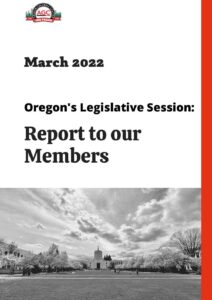 Once again, the Oregon State Legislature overreached what voters had in mind when approving annual legislative sessions in 2010. Originally created to make technical fixes and budgetary adjustments, legislative short sessions have ballooned into condensed long sessions, with legislators proposing complex policy bills. The 2022 Short Session was also marked by new leadership and changes of the guard, including a new Speaker of the House, and new Republican leaders in both the House and Senate. This session also featured an unprecedented number of Republicans and Democrats announcing their retirements, ensuring once in a generation turnover in the Oregon State Legislature in 2023.
Broadly speaking, AGC, in concert with our allies, was able to either defeat or, more often, substantially amend most bills we faced that would significantly impact the construction industry.
You can view past reports here.