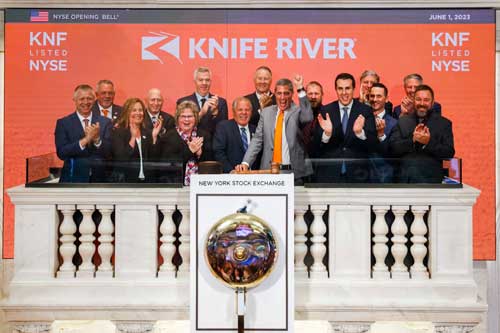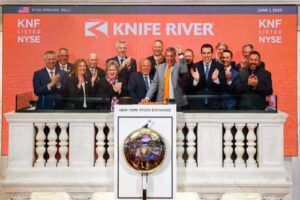 Knife River Corporation (NYSE: KNF) recently announced the successful completion of its spinoff from MDU Resources Group, Inc. (NYSE: MDU). As a result of the spinoff, Knife River is now an independent, public company that will begin "regular way" trading this morning on the New York Stock Exchange.
"The opportunity to ring the opening bell at the New York Stock Exchange this morning, representing nearly 6,000 dedicated Knife River team members, is truly an honor and is an exciting moment in our company's history," said Brian R. Gray, president and CEO of Knife River. "Our team is well-established and well prepared to be on our own as a pure-play construction materials and contracting services company. We are focused on building America's infrastructure and delivering long-term value for our shareholders."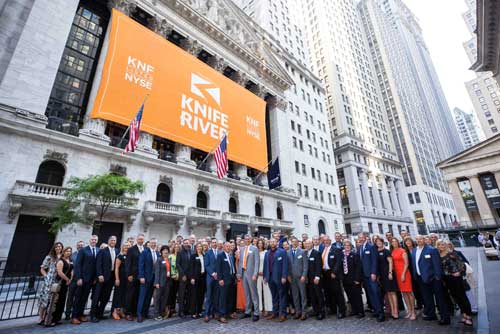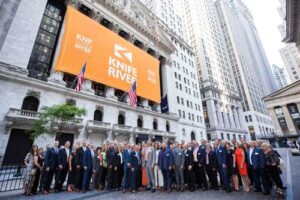 As previously announced, the separation of Knife River Corporation occurred through a pro rata distribution of approximately 90% of the outstanding shares of KNF common stock to MDU Resources' stockholders. In connection with the spinoff, MDU Resources' stockholders retained their shares of MDU common stock and received one share of KNF common stock on May 31 for every four shares of MDU common stock held on May 22, 2023, the record date for the distribution. MDU Resources retained approximately 10% of Knife River's common stock. Additional details about the distribution and Knife River's management and business can be found in the information statement attached to Knife River's Registration Statement on Form 10 as Exhibit 99.1, which can be found here.
In connection with the completion of the spinoff, the company changed its name from Knife River Holding Company to Knife River Corporation.
About Knife River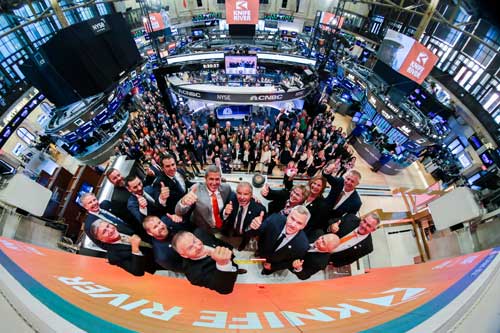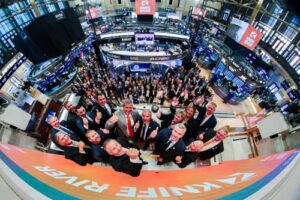 Knife River Corporation, a member of the S&P MidCap 400 index, mines aggregates and markets crushed stone, sand, gravel and related construction materials, including ready-mix concrete, asphalt and other value-added products. It also distributes cement and asphalt oil. It performs integrated contracting services. For more information about Knife River, visit www.kniferiver.com.